Internship Program
for WordPress Apprentice!
The only way to do great work is to love what you do. If you haven't found it yet, keep looking. Don't settle. As with all matters of the heart, you'll know when you find it.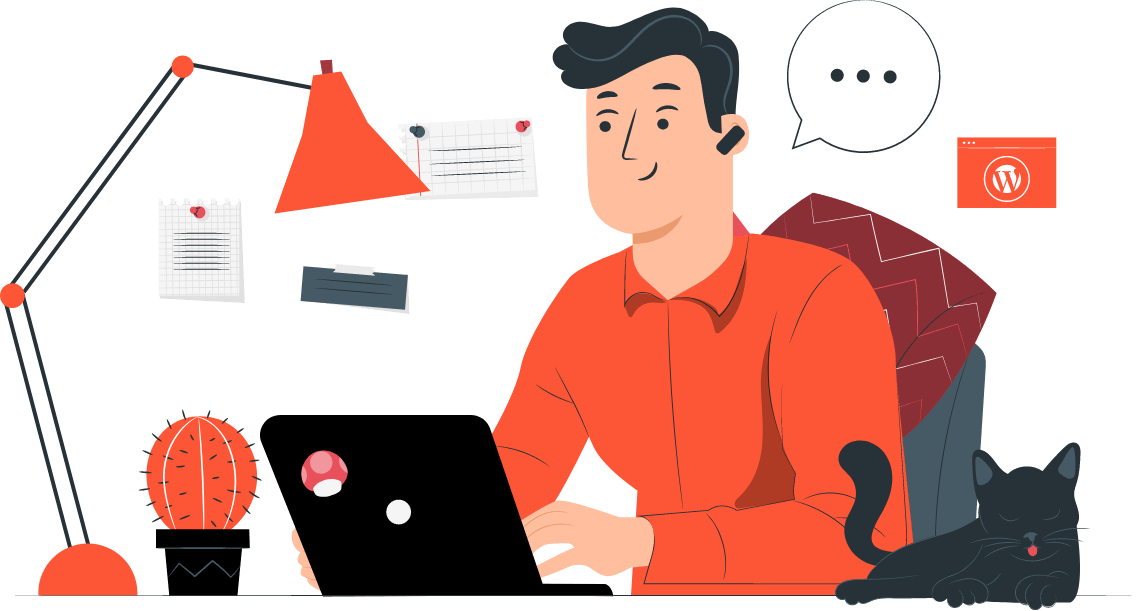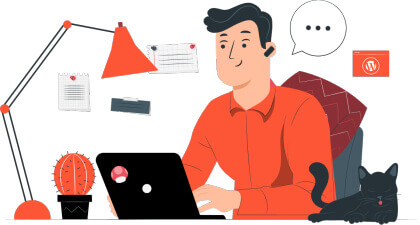 Multidots Internship Opportunity
Are you interested in an internship at Multidots, a company solely dedicated to WordPress? We are passionate about WordPress and we welcome those who share that passion. Our team recognizes the value of a helping hand in getting your career started, which is why we are excited to offer the chance to elevate your professional journey with our WordPress expertise. Come join us and experience the world of WordPress in a whole new way!
For whom is this
opportunity intended?
This opportunity is open to tech enthusiasts and recent graduates who are keen on pursuing a career change and possess a strong inclination toward WordPress.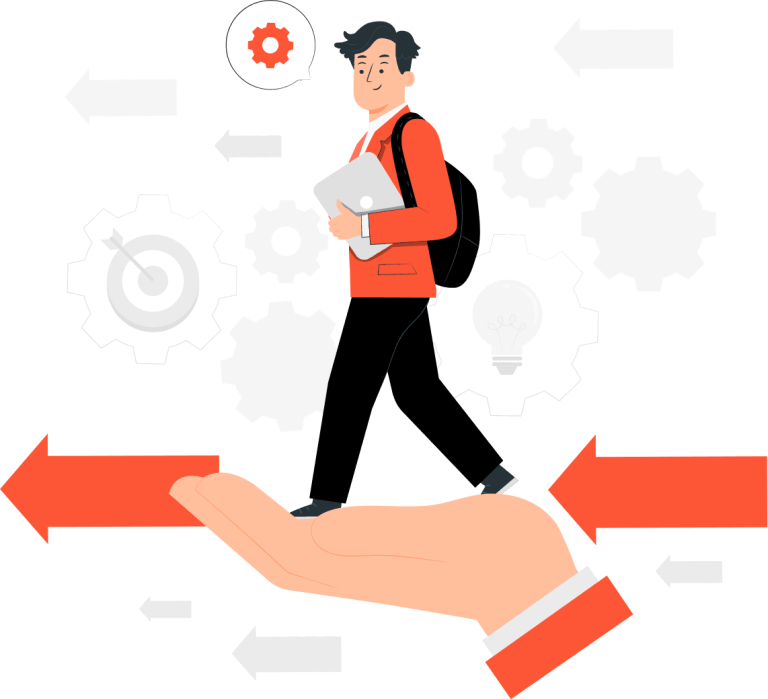 Essential Skills
Fundamental Knowledge
Of Web Development
Object Oriented
Programming Concepts
Core PHP

MySQL
HTML/CSS/JS
Recruitment Process
Internship Program Framework
This is a 6-month full-stack training program. Our engineering experts will supervise and mentor you throughout the training program. Our Learning and Development Team has pre-designed and planned multiple sessions, exercises, and assignments to ensure you gain every skill set necessary in a professional environment. We ensure that by the end of the program, you will have expertise in full-stack development.

Your career with us will begin as a WordPress Trainee, and after confirmation, you will hold the title of Jr. WordPress Engineer. Your progression to the next level, WordPress Engineer → Sr. WordPress Engineer, will be based on your performance.
Upon completion of the internship, you will have two pathways to choose from:
Progress from WordPress Trainee to WordPress Engineer (Backend)
Progress from WordPress Trainee to FullStack Engineer

WPCourseBook Overview & Process
Developments Tools Introduction
Introduction to HTML & CSS
Basic of JavaScript & Jquery
Introduction to PHP & MYSQL
Introduction to WordPress
Introduction to Gutenberg – The Block Editor
Perks & Benefits
Transition to a Permanent Job.
Monthly performance feedback.
Final Project Assignment.
Testimonials
Multidots is the best Company to start your career. I have completed 6 months internship program here and got selected as a Jr. FullStack WordPress Engineer. The culture here is very good and all the people are very supportive.
Multidots is a Dream company to start your career. I have gone through 6 Months Internship Program here and now working as a Jr. WordPress FullStack Engineer. One of the best things about the internship was you would get the right resources, proper guidance and support. The Culture here is excellent, and all the employees are very Supportive.
Multidots is a great place to work. I have successfully completed my internship with Multidots and I am now a valued member. The internship provided me with invaluable knowledge and skills that have prepared me for my current role. I am grateful for the opportunity to work for such a great company.
Career Trajectory
An Exciting Opportunity is on your way!
Upon the successful completion of your internship, you will have a golden opportunity waiting for you at Multidots. Based on your performance during your internship tenure, we offer you a wonderful chance to join our team as a confirmed employee. This means that you can transition from being an intern/trainee to a permanent employee at Multidots.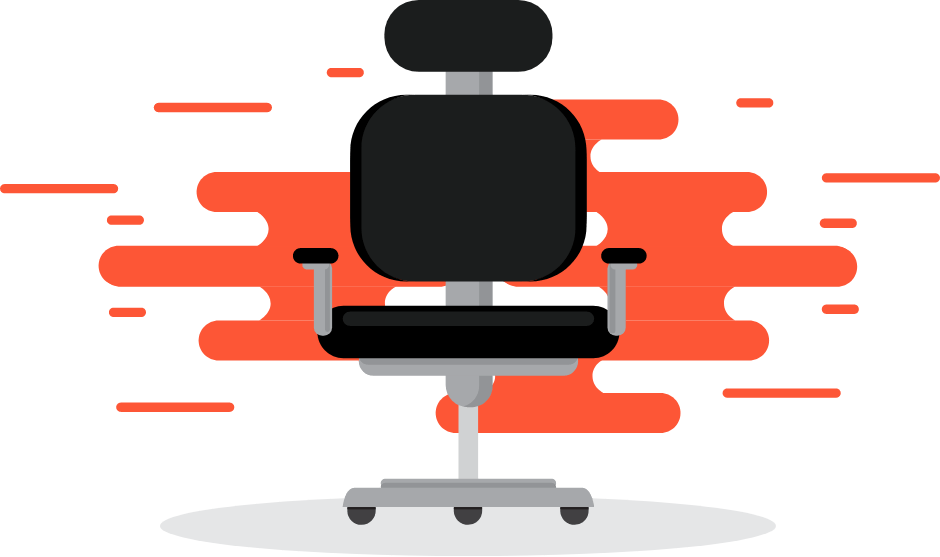 Have more questions?
Yes, you can continue your education along with the internship program. We would be happy to grant you leaves during your college / university exams.

Yes. You will receive joining perk and stipend during the internship period.

There are numerous benefits of virtual internship. However we have captured few important ones for you 🙂

The comfort of working from anywhere.




Save the most important thing –

Your Time

! Utilise the saved time in personal development and learning new skills.




Broaden your cross-cultural and global perspectives: You will network with people all around the world.




Gain a sense of community and boost your cross culture connections. 

Enhance effective and efficient communication skills through virtual platforms.

Yes. Upon the successful completion of the internship, you will receive the Internship Certificate.

Interns will be assigned an assignment after the completion of the internship. Evaluation will be based on overall internship performance and the result of the assignment.

Multidots is an Inc. 5000 company and one of the top WordPress development companies in the world. We are a full-service WordPress Agency and one of the WordPress VIP Gold Agency Partners. We are a fully-distributed company with 100+ team members who work remotely in North America, Asia, and Europe. We work with big brands and household names such as PepsiCo, Accenture, Ask.com, Isha Foundation, and Oracle. We have been featured for our engineering excellence and people-first culture in different media such as Forbes, YourStory, Post Status, and WPTavern.

Our Perks & Benefits section will provide you a better understanding of all the perks and benefits which you will be eligible for once you will become a Dot. 🎉