About Multidots
Multidots is an INC. 5000 Company founded in 2009 by Anil Gupta and Aslam Multani. We are a full-service WordPress Agency and one of the WordPress VIP Gold Agency Partners. We build custom WordPress websites for big enterprises. We also offer WordPress Plugins and Products to small-medium businesses through our other brands — Multicollab and Dotstore. We are a fully-distributed company with 90+ team members who work remotely in North America, Asia, and Europe. Our engineering team is in India, and a few customer-facing team members are in North America. We work with big brands and household names such as PepsiCo, Accenture, Ask.com, Isha Foundation, and Oracle. We have been featured for our engineering excellence and people-first culture in different media such as Forbes, YourStory, Post Status, and WPTavern.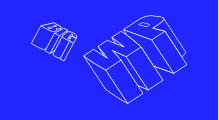 We are proud to be certified as a Great Place to Work®
Our employe-first culture and people-first service have helped us earn the badge of Great Place to Work®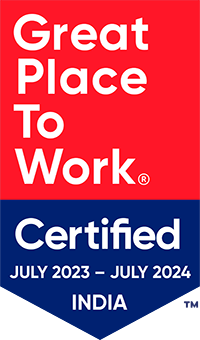 Our Purpose + Passion
At Multidots, our prime purpose and passion are to Serve People (our employees, clients, partners, vendors, and the community) — by Solving Problems that improve productivity, increase prosperity, and create peace of mind. Our decade-long experience and association with WordPress have been helping us make excellent progress and impact on this vision. We are always looking for people who also have a genuine interest in serving people, a passion for solving problems, thriving for productivity, and love WordPress — if that's you, we would love to connect with you!
Our Team Diversity
We welcome and embrace diversity in our company. We are proud that our 90+ team members represent multiple faiths, genders, languages, age groups, and cities. We have compiled a few data that will help you learn more about our team.
Our Clients
We are proud to help the big brands and large enterprises with their complex engineering, marketing, and business performance problems. Solving interesting, challenging, and rewarding problems energize us. If working on complex and big problems fire Dopamine in your brain too, then we could be a good match.
How We Work
A smart and successful person always appreciates the environment which provides the right tools and processes to play the world-class game and generate superior results therefore we don't want you to do any guesswork on how it feels like working in Multidots. So take a good look at the tools, apps, methods, and mindset we promote in Multidots to enable you to produce world-class results!
How We Celebrate
At Multidots, we celebrate solving problems; we celebrate serving people; we celebrate work; we celebrate festivals; we celebrate success; we celebrate joy; we celebrate love; we celebrate fun; we celebrate hard work; we celebrate support; we celebrate kindness; we celebrate achievements. We celebrate life and reward meaningful contributions and are very excited to share more about our spirit of celebration with you!!!
Perks & Benefits of Working in Multidots
Remote Work
Freedom to work from your home office (or anywhere).
Rewarding Culture
Performance bonus, anniversary gifts, home office setup allowances, etc.
Global Company
We're a fully remote company with a distributed team in North America, Asia, and Europe.
Cross-culture Team
Opportunity to work with cross-culture, cross-country, and cross-function teams.
Premium WordPress Agency
We are one of the WordPress VIP partners featured by Automattic – the company behind WordPress.com and WooCommerce.
Enterprise Clients
Opportunity to work on challenging projects with our enterprise clientele: PepsiCo, Ask.com, Accenture, Oracle, etc.
People First
Employee empowerment and enlightenment is our key focus. Please read what our current and past employees share about their experiences at Glassdoor.
Empower Learning
We organize skill-development workshops and stipends for continuous learning and education.
Culture of Contribution
Our team regularly contributes to the WordPress community. Read our extensive contribution guide to start your WordPress Contribution Journey!
Gratuity Benefits
All full-time employees in India will get full-gratuity benefits as per the gratuity rules and guidelines.
Parenthood
Paid maternity leave of 26 weeks and enjoy paternity leaves too.
Favorite Festivals
You decide which festival you want to take a day off and celebrate from the large list of all the small and big festivals in your country based on your faith and family traditions.
High-tech Workstation
Latest M1 Apple Laptop, Noise Cancelling Headset, Dual Screens, and other cutting edge apps and tools for the productive workstation.